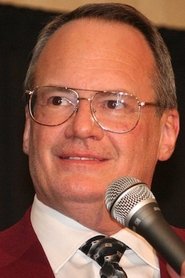 James Mark Cornette
Louisville, Kentucky, U.S. / 1961
James Mark Cornette is an American author and podcaster who has previously worked in the professional wrestling industry as an agent, booker, color commentator, manager, promoter, trainer, and occasional professional wrestler.
During his career, he has worked for the Continental Wrestling Association, Mid-South Wrestling, World Class Championship Wrestling, Jim Crockett Promotions, World Championship Wrestling, the World Wrestling Federation (now called WWE), Total Nonstop Action Wrestling (now called Impact Wrestling), and Ring of Honor. From 1991 to 1995, he was the owner and head booker of Smoky Mountain Wrestling, and from 1999 to 2005, was the co-owner, head booker, and head trainer of Ohio Valley Wrestling. During the later years of his career, Cornette focused primarily on backstage positions and transitioned away from his role as an on-screen manager.
In 2017, Cornette retired from managing. During a transitional period prior to the retirement, he worked as an on-screen "authority figure" character in Total Nonstop Action Wrestling and Ring of Honor, promotions where he also held backstage positions. Cornette has also had an extensive commentary career, most recently serving as a color commentator for Major League Wrestling, What Culture Pro Wrestling, and the National Wrestling Alliance. Cornette is noted for his long-standing real-life feud with fellow professional wrestling booker Vince Russo; in June 2017, Russo filed a restraining order (EPO) against Cornette for stalking. The Cornette vs. Russo feud has been featured on two episodes of Viceland's Dark Side of the Ring series.