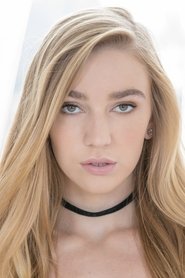 Kendra Sunderland
Salem, Oregon, USA / 1995
Kendra was born and raised in Salem, Oregon. She graduated from West Salem High School in June 2013.
In the fall of 2013 she enrolled at Oregon State University in Corvallis. At first she wanted to become a counselor, and took a few classes in human development. However, she lost interest and switched to business and economics classes, with plans to become an accountant.
In January 2015, a recorded video of the library show was uploaded to Pornhub by an anonymous user. She was soon recognized by a fellow university student and became a local celebrity. However, it also caught the attention of the local police and on January 27, 2015 she was arrested for public indecency.
Shortly after her arrest the video went viral and Kendra quickly shot to fame. The original version of the video was viewed almost 300,000 times in the few days following her arrest before being removed from Pornhub. Various versions of the video, ranging from five minutes to half an hour (though Sunderland recalls the actual show lasting more than an hour), have been republished over a large number of porn sites, with many versions accumulating several million views each.
Kendra is now featuring in videos from Multi Award winning Director Greg Lansky