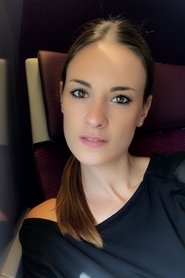 Claire Castel
Bordeaux, France / 1985
Claire Castel was born in Bordeaux (France) in 1985.
She used to be swinger and one day she meets one another Libertine: Jade Laroche. Claire Castel will try the X experience and she will shoot her first hardcore scene for an amateur website: "The Porntour".
Claire just wants to try, she never thinks about do a career in the porn industry. She will do 3 scenes for "Porntour".
In 2010, she will work for Hervé Bodilis in the porn movie "Mademoiselle de Paris", co-produced by a system of crowd funding by users Internet.
Then she will work again with Hervé Bodilis. Each new movie with Claire Castel is every time a huge success.
His natural class is matching perfectly with the image of the MARC DORCEL company. She started with blond hair, now she has brown hair. Claire continues to do a lot of movies : "Pornochic Claire and Lana" or "Claire desires of submission". His pleasure on the screen is still very real, which is undoubtedly its enormous popularity among fans of porn.