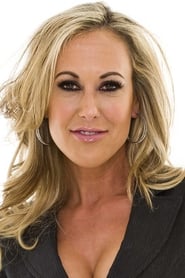 Brandi Love
Raleigh, North Carolina, USA / 1973
Brandi Love is an American adult film actress of blended English/German ancestry.  A native of Raleigh, North Carolina, she grew up in the Dearborn, Michigan area.  As a child, she enjoyed dancing, ice skating, running track, soccer, and tennis.  When she was a young woman, she attended Central Michigan University, where she met her future husband, Chris Potosk.  The couple married in 1994.  In the early '00s, she owned a custom wine company, before entering the adult entertainment industry by starting her own website, www.brandilove.com, in June 2004.  In 2007, she began acting in adult films, with her earliest listed credit being Evil Motion's production "Succubus XXX".  She has gone on to become a popular and prolific adult performer, with over 100 credits listed on her iafd.com profile page, and garnering multiple adult film award nominations every year since 2013.  She is probably best known for her work in the "MILF", "Cougar", and "Hot Wife" sub-genres.  
In addition to her on-screen roles, Love is the co-owner and Chief Financial Officer of two multimedia companies: the adult entertainment-oriented No Rivals Media, and the mainstream-oriented WhyZoom Media. She is also the founder of Parents In Adult, a philanthropic educational, legal support, and advocacy group for parents working in the adult industry.
In February 2015, she announced the signing of a 12-scene deal with Brazzers that would mark the final performances of her on-screen adult film career.