Without a Whisper - Konnón:kwe
Where suffrage began.
"Without a Whisper" is the untold story of how Indigenous women influenced the early suffragists in their fight for freedom and equality. Mohawk Clan Mother Louise Herne and Professor Sally Roesch Wagner shake the foundation of the established history of the women's rights movement in the United States. They join forces on a journey to shed light on the hidden history of the influence of Haudenosaunee Women on the women's rights movement, possibly changing this historical narrative forever.
Director of Photography

Editor

Executive Producer
Full crew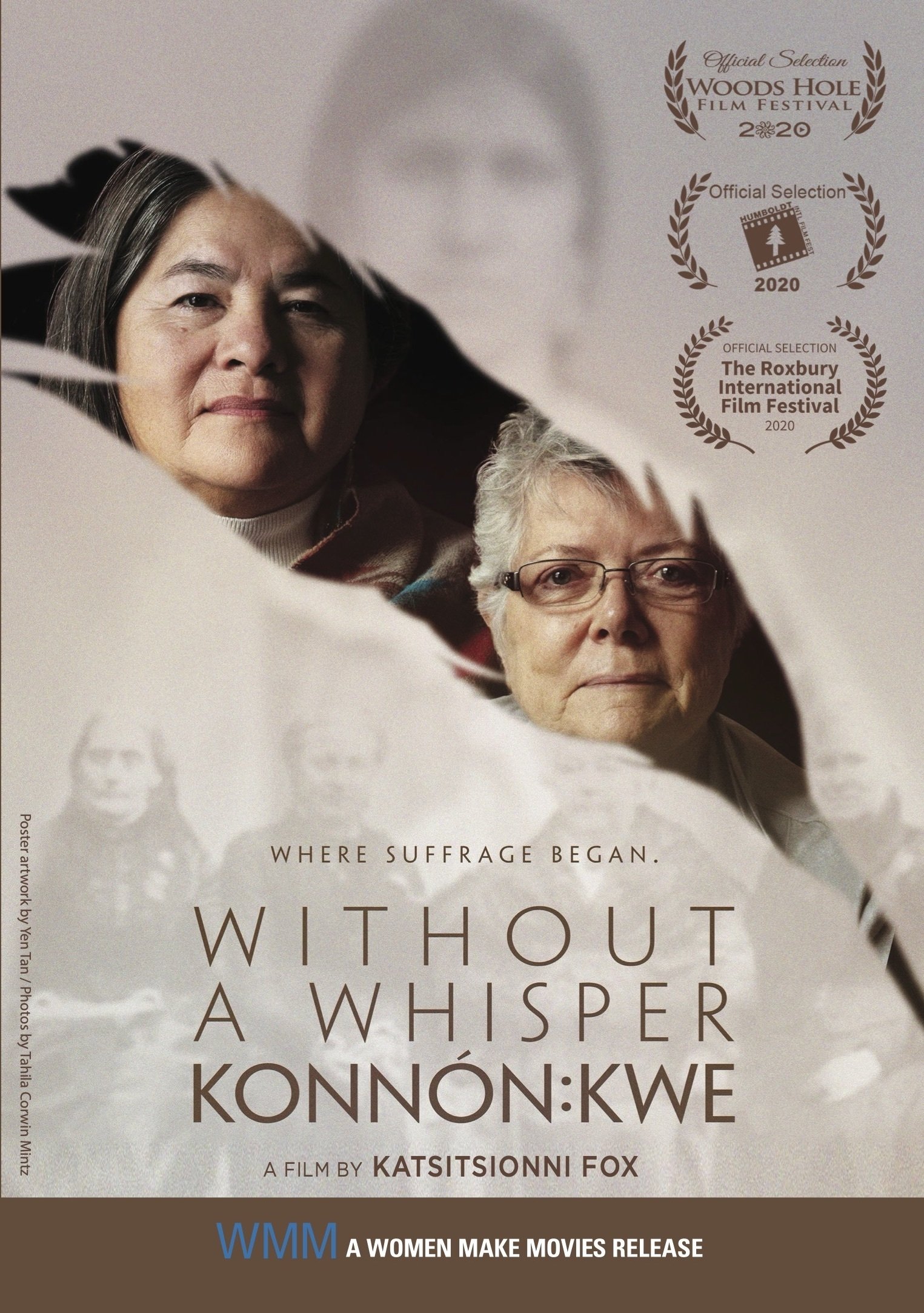 Status

Released

Release date

Nov. 2, 2020

Original Language

English

Web

Visit website

Production Companies

Two Row Productions
Vision Maker Media