If Ever I See You Again
The most romantic love story of the year.
Bob Morrison, a successful composer of TV commercial jingles, is unhappy with his lack of creative freedom in developing the definitive dog-food song. Frustrated, he heads out to Hollywood to score a movie. While in California he establishes contact with an old girlfriend.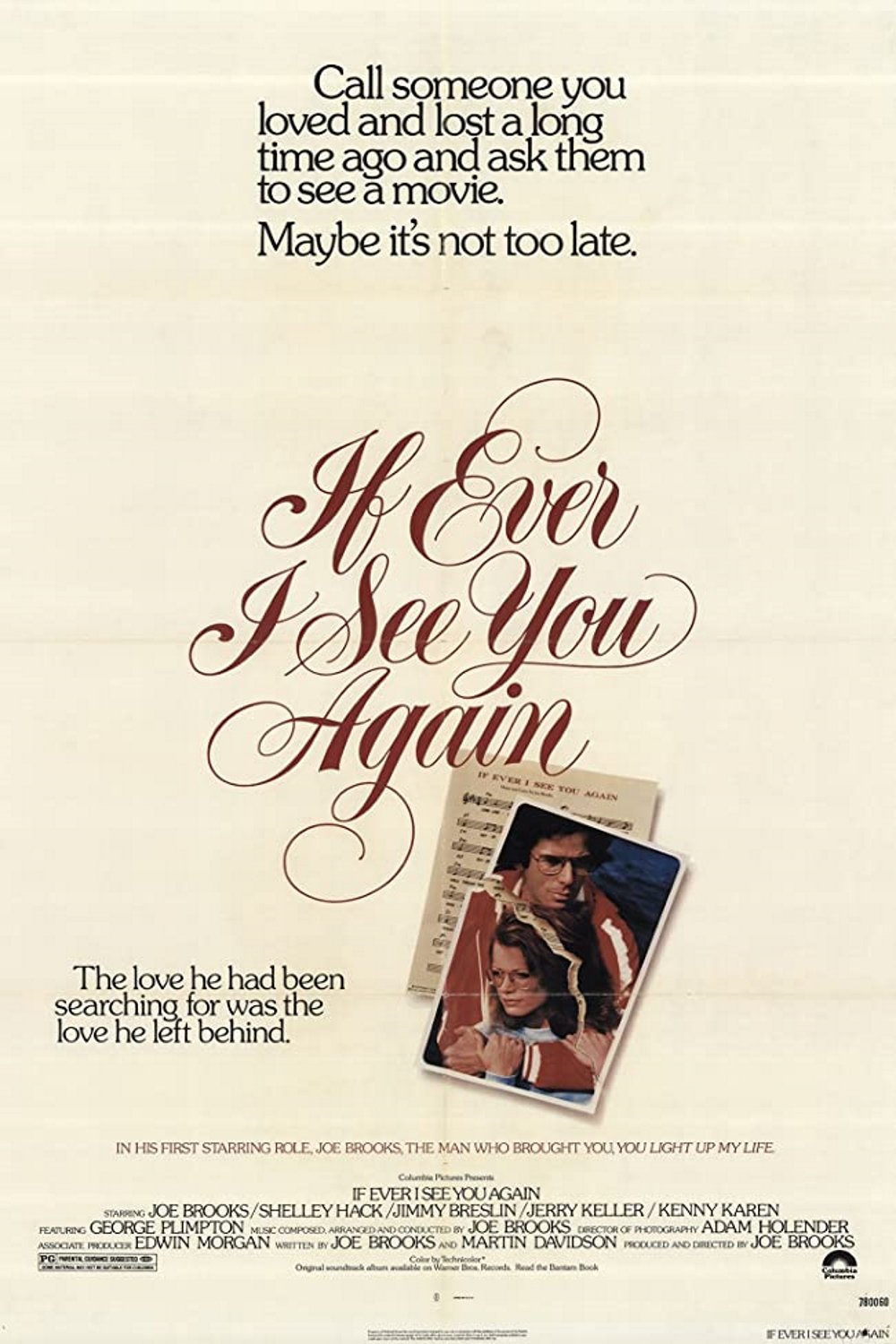 Status

Released

Release date

May 24, 1978

Original Language

English

Production Companies