GWAR: Fate or Chaos Tour 2013
Prepare yourself for the sonic assault of metal's most dangerous band.
Mutant Overlords GWAR take over the airwaves of AXS TV to bring to you, the human scum, a live broadcast transmission from one of their performances. GWAR "Fate or Chaos Tour 2013" was aired live on AXS TV on April 17th, 2013 at The Gothic Theater in Denver, Colorado. This would be Gwar's final major concert tour before the death of founding slave Dave Brockie the following year.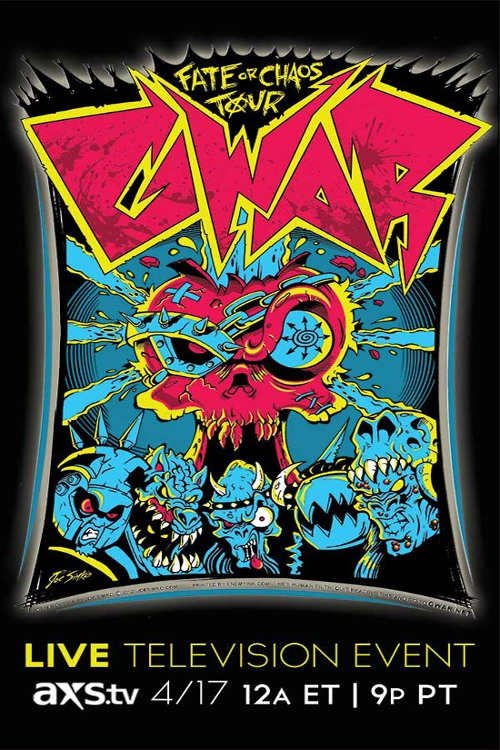 Status

Released

Release date

April 17, 2013

Original Language

English